The English River Watershed Management Authority was founded in 2013 and is a collaboration of 16 city, county, and Soil & Water Conservation District member organizations. Member organizations work together to improve and protect our watershed, by reducing flood hazards and improving water quality.
Since 2013, the English River WMA has been the recipient of two grants; Iowa Department of Natural Resources Comprehensive Watershed Planning grant award of $150,000 in 2013; and a National Disaster Resiliency – Iowa Watershed Approach grant award of $4.3 million in 2017.
Through the most recent Iowa Watershed Approach project, the watershed coordinator and project engineers worked with 33 landowners to identify, design and construct 358 practices in 2 counties over 5 years. The total construction cost for these practices was $3.13 million. The structures cumulatively treat 1,782 acres of agricultural runoff. Six small, locally owned earthmoving companies won bids to complete the work.
There are 32 additional landowners who signed up for cost share assistance whose projects have been tabled due to limited funding. Half of those tabled projects are fully designed and are considered bid ready. The English River WMA has received over $225,000 in local matching funds since its inception.
---
Watershed Management Authorities (WMAs) are voluntary inter-agency partnerships formed through a 28-E agreement, who collaborate on shared water resource concerns.
Learn more about Watershed Management Authorities in Iowa here.
You can contact us by writing English River WMA, 511 C Ave, P.O. Box 1213, Kalona, IA 52247, by calling (319)656-2310, or by emailing us.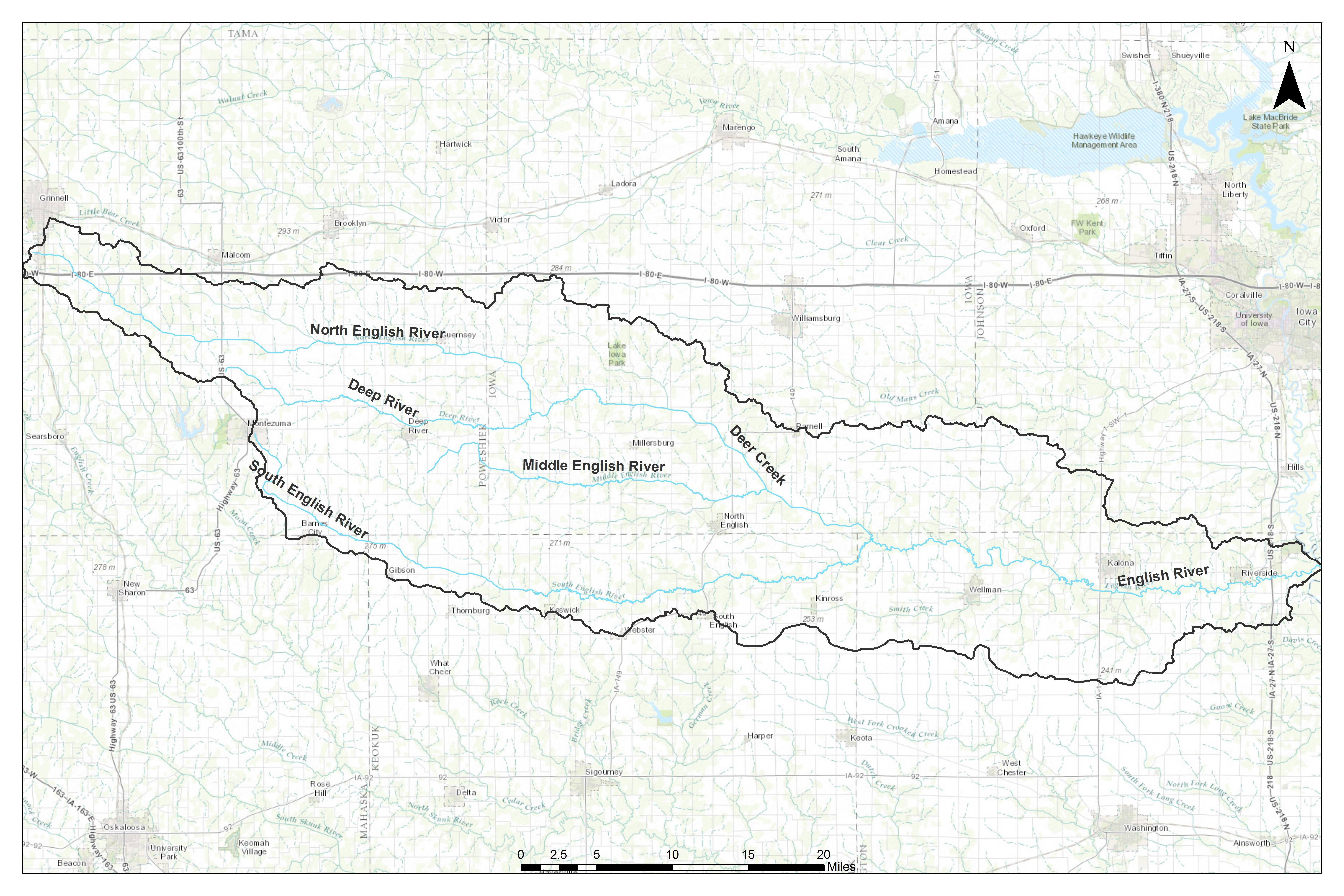 ---