The English River Watershed Management Authority is a collaboration of Cities, Counties, and Soil & Water Conservation Districts, working together to improve and protect our watershed, by reducing flood hazards and improving water quality.
Watershed Management Authorities (WMAs) are voluntary inter-agency partnerships formed through a 28-E agreement, who collaborate on shared water resource concerns.
The English River WMA is governed by a Board of Directors made up of elected officials, farmers, landowners, and others who live, work, and farm in the watershed.
Learn more about Watershed Management Authorities in Iowa here.
You can contact us by writing English River WMA, 511 C Ave, P.O. Box 1213, Kalona, IA 52247, by calling (319) 656-2310, or by emailing us at EnglishRiverWMA@gmail.com.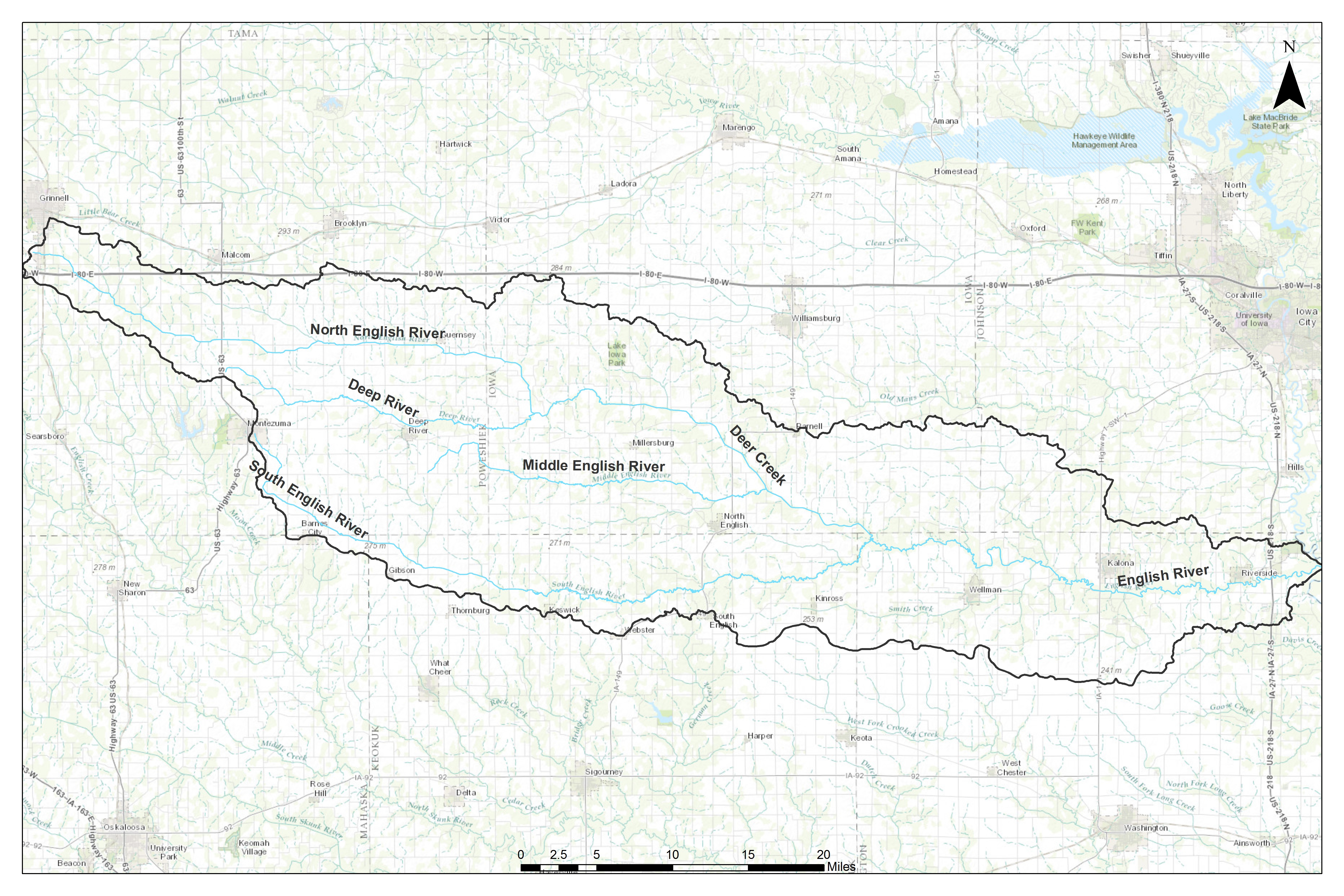 ---